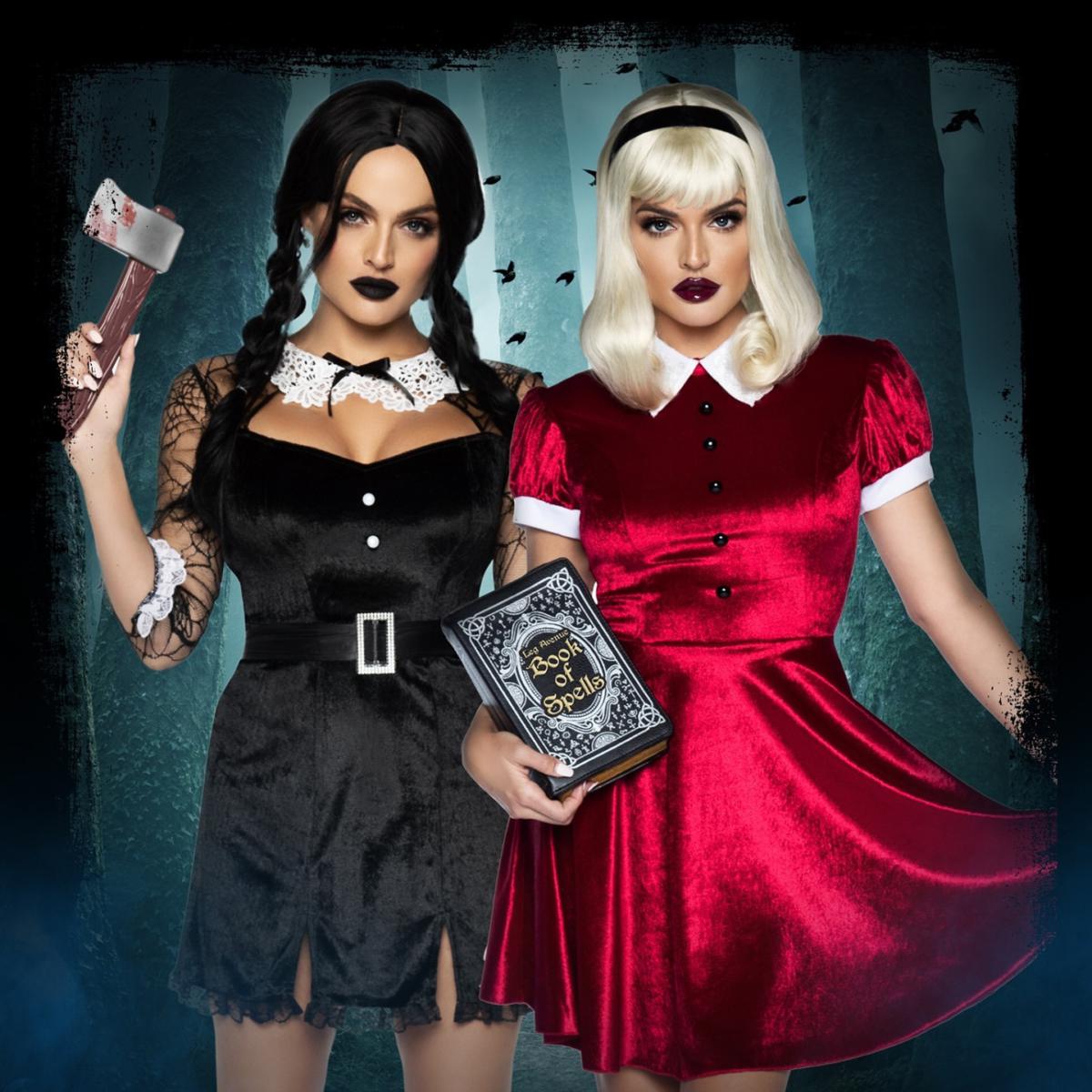 TV Character & Movie Costumes
80s & 90s Movie Character Costumes
Looking for a unique and memorable costume for your next fancy dress party? Why not dress up as your favourite movie character?
At Shop Fortune, we have the best 90s costumes to make you stand out. From classic Disney characters like Aladdin and Princess Jasmine, Disney Princesses like Cinderella and Snow White, and villains such as Cruella and the Evil Witch, our movie character costumes are sure to turn heads and get you plenty of attention.
...
Get ready to unleash all those nostalgic feels when you slip into one (or more) of these awesome outfits. They're guaranteed to bring back some great memories, and maybe even inspire some new ones, too. Don't forget about all the compliments you'll get once people see how much effort you went to. People love seeing others who take their costume game seriously!
Go Hollywood with Premium Movie Star Costumes
Whether you're a fan of the classic 80s movie Ghostbusters or the 90s cult classic Pulp Fiction, we have a costume that will suit you. If you're looking for something a little more unique, we also have costumes for characters from movies like Maleficent, 101 Dalmatians, and The Flintstones. No matter what your budget is, we have a costume that will fit the bill.
Whether you want to go all out with a deluxe costume or keep it simple with a t-shirt and jeans, we have something for everyone. Get browsing our range of movie personality costumes today and find the perfect one for you.
80s & 90s Costumes Galore
The '90s was a decade of many fashion trends. If you're looking for a '90s fancy dress costume, then you've come to the right place! We stock a wide range of '90s costumes to choose from. From Cruella De Ville to Princess Peach, we've got you covered.
So, what are you waiting for? Get browsing our '90s fancy dress costumes today and find the perfect outfit for your next party.
Movie Character Dress Up for Adults
Are you looking for a way to stand out at your next costume party? Well, look no further than our range of movie dress-up costumes for adults! Whether you want to be your favourite 80s or 90s TV or movie character, we have the perfect costume for you.
Our range includes everything from classic characters like Chucky and Beetlejuice to more modern characters like Deadpool and Wonder Woman. Whatever your style, we have the movie character dress-up costume for you. We also have a great range of accessories to choose from.
Our 80s TV Show Fancy Dress Collection
We all have our favourite 80s TV show, and what better way to show your love for these iconic programmes than by donning some fabulous 80s TV show fancy dress?
We stock a stunning range of 80s TV show fancy dress costumes, perfect for any fan of this golden era of television. Whether you want to dress up as a sexy Fem Bot or the feared villains from Nightmare on Elm Street, we have the costume for you.
For more information, contact us on 0450 188 003, email hello@allthingscostume.com, or live chat with us between 9am - 4.30pm Monday to Friday.

Read more